---
AGNS AT HOME
Art, Science, and Dessert
In 2002, Walter Ostrom produced a suite of dessert plates that read almost as his Curriculum Vitae. Read about how these small plates touch on Chinese ceramics, rhododendron growing, science, and the joy of sharing food with others. Click here for more
---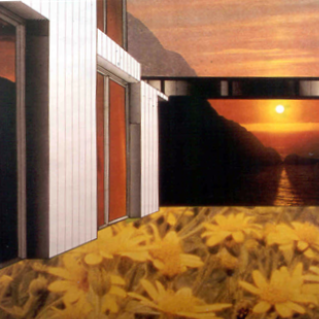 Creating Atmosphere
Vancouver-based artist Vikky Alexander creates evocative collages of interiors. Join art educator Priya for a Studio from Home activity that uses bold patterns to create an illusion of perspective.
Visit Making Space virtually to see Alexander's work on view.
Presented by Scotiabank
---
Shop Local
Mother's Day is this Sunday, May 9th. Treat your loved ones to something special from the Gallery Shop and support local producers.
Visit us online – we ship worldwide and offer curbside pick-up on Fridays and Saturdays during the temporary closure.
---
Please note that the Art Gallery of Nova Scotia is temporarily closed in accordance with the Province of Nova Scotia. We will keep you informed of any updates or extended closures.
Visit us online for at-home activities and virtual tours of exhibitions by Ned Pratt, Walter Ostrom, and more.