The Craig Gallery, Alderney Landing, 2 Ochterloney Street, , Dartmouth, Nova Scotia
Monday, February 10th, 6:30-7:30pm:
FULL MOON DRUMMING
Join us on Monday, February 10th, 6:30-7:30pm for Full Moon Women's Drumming in The Craig Gallery.
Laura Nauss and Lee Cripps will be hosting. Bring your own drum and something small to charge in the centre of the drum circle.
for more info call Lee Cripps at 902-461-4698.
This is a free event but donations to the gallery are welcome. <3
---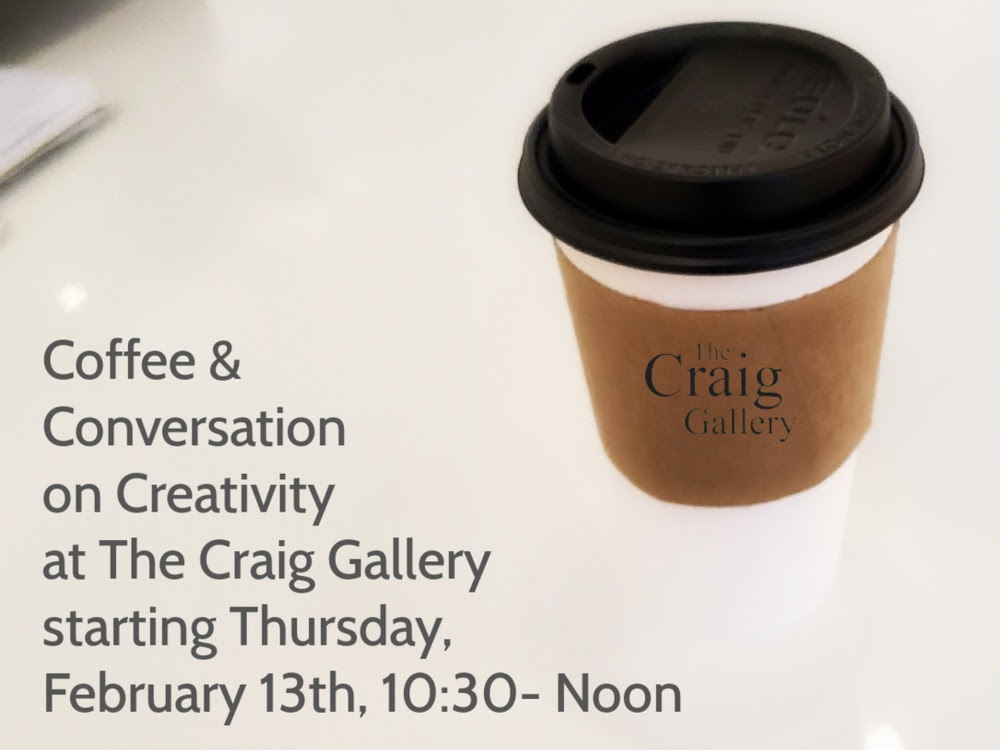 Thursday, Feb 13th, 10:30 – noon: COFFEE TALK
Join Cathy McKelvey & Lee Cripps for topic-lead discussions about art and making art and living a productive artist's life. Coffee & Tea provided, feel free to bring your small projects in to work on!
Thursday mornings at 10:30 in The Craig Gallery.
---

NEW MEDIA WALL!
WE'RE VERY EXCITED TO NOW BE ACCEPTING PROPOSALS FOR FILM, VIDEO AND DIGITAL ART TO BE SHOWN ON OUR 70″ SCREEN LOCATED OUTSIDE THE CRAIG ART GALLERY AT ALDERNEY LANDING. Contact lee@alderneylanding.com
---
THE CRAIG ART CARTS
The #ARTCART Project is on its way! We're building the carts and collecting supplies and our minds are blown away by the support and generosity of our community members! Almost daily people are stopping by with donations for the project – supplies, tools, $$, we'll happily take it all!
A very special thanks to Frank Orlando of Orlando Media, https://orlandomedia.ca/, for the most excellent new logo design, we love it – have a look below…
We'll be sending out info soon about our launch and what you can expect with the ARTCART programming.
Please keep checking here or on our Facebook Page: https://www.facebook.com/CraigArtStudio/?modal=admin_todo_tour to stay up on the latest Craig Studio news!
If you haven't yet donated and would like to support this awesome project, do so here: https://www.gofundme.com/craigartstudio
We'll also take in kind donations of tools and art supplies!
Many thanks for your continued support!
---