Coming up!
Jared Betts, "Pictus" & Skateboards
How cool is it to have your very own skateboard?!
Well, Jared Betts has collaborated with Working Class and launched his very own skateboard. The skateboard graphics are from his "Pictus" series that has been traveling the province. The large-scale paintings will be on exhibit alongside the skateboards Thursday, Octobre 10th and Working Class will be here selling the limited-edition skateboards. It's a great opportunity to get your boards signed by Jared!
If you're like me and don't ride, I'll show you how to mount them on your wall!!!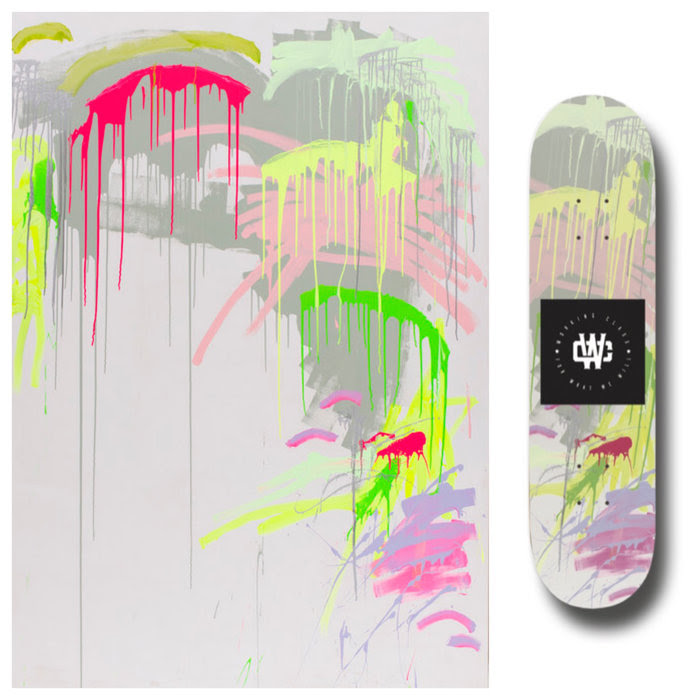 ---
C'est la dernière semaine pour voir
"L'Acadie Show"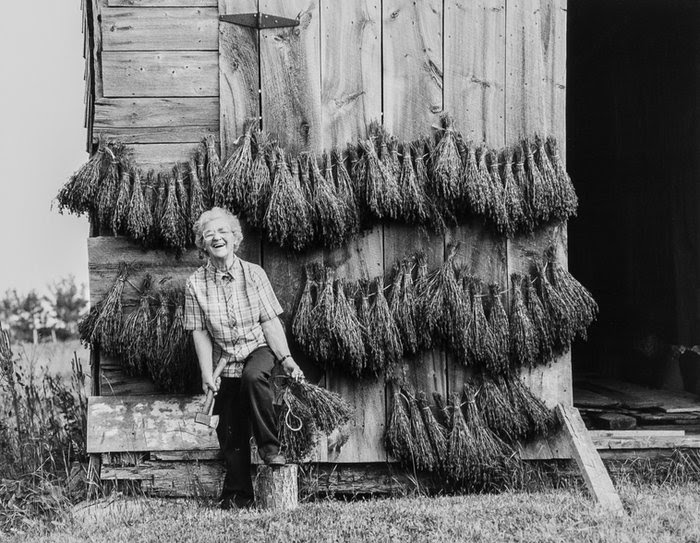 Les réactions des gens qui ont vu l'exposition de photographie des anciens Acadiens de Memramcook étaient très touchantes. L'exposition a été une expérience émotionelle et spéciale pour beaucoup de gens.
Aujourd'hui, les personnes prises en photo sont plus avec nous, mais, j'ai quand même eu le plaisir de rencontrer plusieurs de leurs petits enfants et voisins. Ils m'ont racontés leurs histoires à la fois humoristiques et aussi tristes.
J'ai eu la chance de discuter aussi avec des touristes qui ne connaissaient rien de notre culture Acadienne, mais voyaient quand même un rapport entre l'expression culturelle des photographies et leurs propres enfances. Avec fierté, je me sens d'avoir eu la chance de partager notre histoire en Acadie avec grand succès. J'en suis énormément émue. Cette exposition, les photographies des anciens Acadiens de Memramcook de Dolores Breau, fût sans doute une de mes favorites jusqu'à date!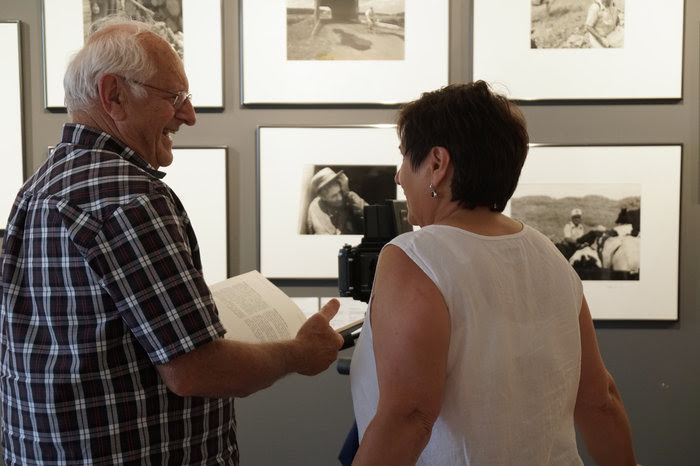 Bravo à Dolores Breau d'avoir si bien documenté les personnages de sa communauté de Memramcook pendant les décennies 1970 et 1980. Elle a su capter une époque dans un temps historique – il n'existera plus jamais.
Sa technique de photographie précède la période digitale. Elle a photographié cette série sur pellicule photographique et a imprimé les images en chambre noire avec une technique d'archivage qui assure que les impressions dureront plus des milliers d'années. En fait, cette collection d'art aura l'opportunité de montrer notre histoire du peuple Acadien pour des générations à venir.
Saturday is the last day to view
"L'Acadie Show"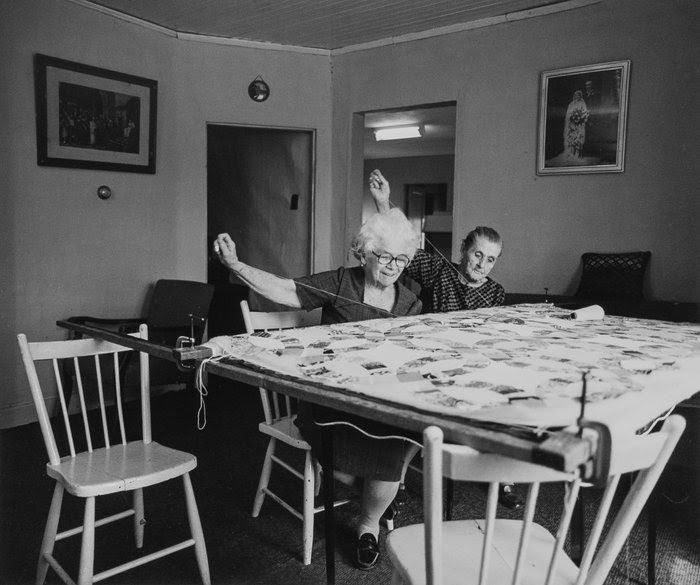 The reactions of people who had the opportunity to visit the photography exhibit, Acadians of Memramcook, were very touching. The exhibit was an emotional and special experience for many, locals and tourists alike.
The people photographed are no longer with us, however, I had the pleasure of meeting some of their grandchildren and neighbors. They told me their stories both humorous and sad.
I had the chance to chat with tourists who knew nothing about our Acadian culture, but still saw a connection between the cultural expression of photographs and their own childhoods. It made them want to know more.
With pride, I feel I have shared our story in Acadia with great success. I am very moved.
This exhibit, the photographs of Memramcook Acadians by Dolores Breau, was probably one of my favorites so far!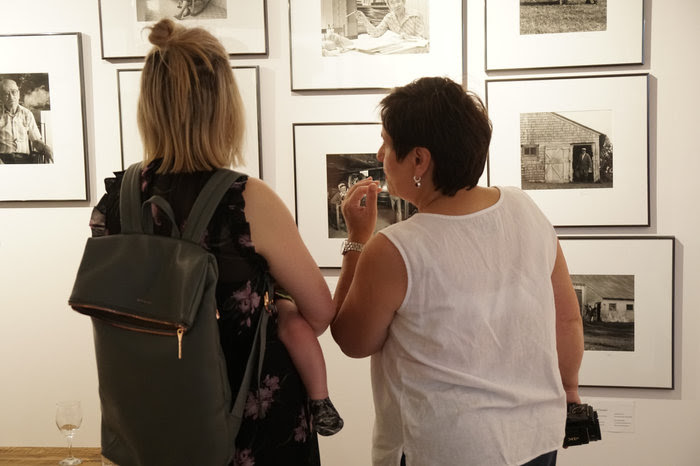 Congratulations to Dolores Breau for having so well documented the people of her community of Memramcook during the 1970s and 1980s. She knew how to capture them during a historical time – it will never exist again.
Her photographic technique precedes the digital period. She photographed this series on film and printed the photographs in a darkroom with an archival technique that ensures the prints will last over a thousand years. In fact, this collection of artwork will have the opportunity to outlive us and show our history of the Acadian people for generations to come.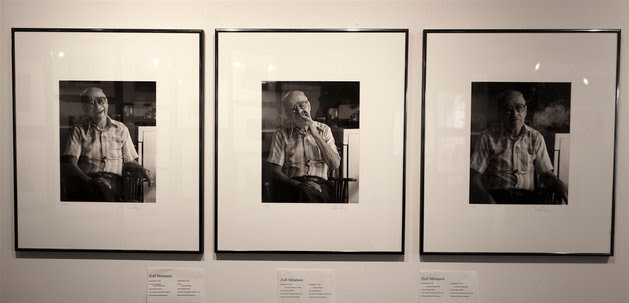 ---
View our new group show all of October
Venez voir notre exposition de groupe tout le mois d'octobre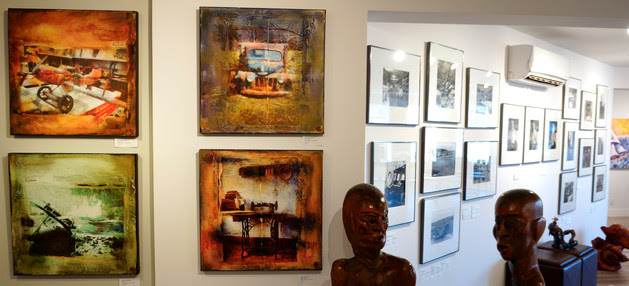 ---
Regular Gallery Hours
heures d'ouverture régulier
Thursday…..11h-18h……jeudi
Friday……..11h-18h..vendredi
Saturday……12h-17h…samedi
(506)533-0672
333 St. George Street, Suite#200 – 2nd Floor, Moncton, NB, Canada