Lunenburg School of the Arts
Fall 2019 Workshops
Lunenburg School of the Arts is pleased to present its Fall 2019 list of workshops and instructors.
The School is located at 6 Prince Street (at the corner of Montague) in a historic two-storey building in the heart of Old Town Lunenburg. The building was originally built to house Lunenburg Motors in 1933. After other incarnations the building was renovated in 2014 to house our School.
"Our School's schedule for this fall is exciting and provides a variety of courses which are being lead by a solid group of instructors", says LSA Volunteer Chair, Wilfred P. Moore. Celebrated water colourist, Tom Ward, of Mahone Bay, returns for a 10-weeks Monday evening session, 'The Art of Watercolour'; artist and design professional, Michael Peters, will teach a life drawing workshop on Tuesday evenings, 'That's Life: Figure Drawing', and on Wednesday evenings 'Take a Line for a Walk: Drawing Fundamentals'. Emma FitzGerald will be back for a one-off Saturday session with 'A Lunenburg Sketch About' in October.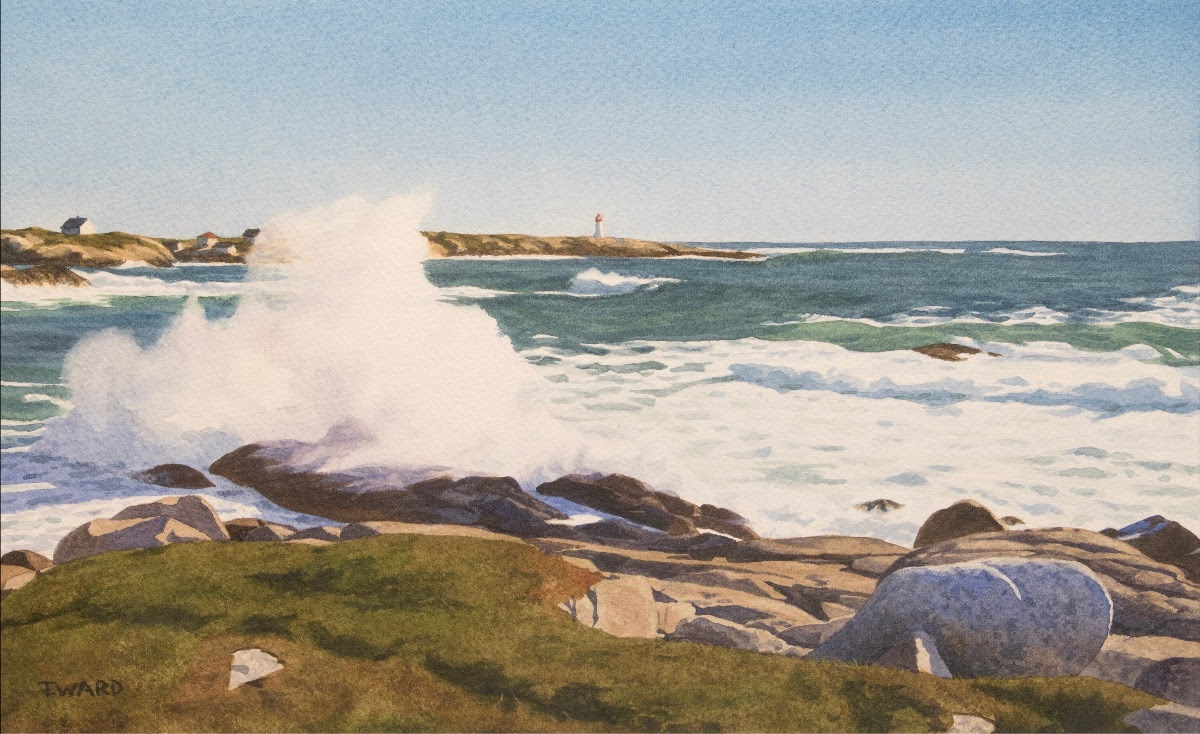 Award winning sculptor, Chippie Kennedy, joins us for a '3-D Portrait Workshop', offering students an experience sculpting the head from life, finishing with pouring a plaster cast of your work. Marla Benton's ceramic workshops this season are 'Textured Tuesdays: Hand-building' and 'Wheelie Wednesday: Bowl Making'. Kara Highfield is back in the ceramics department teaching our Tuesday evening, 'Wheel Throwing' and Wednesday evening 'Clay Club'.
We expect to announce our program for youth next week.
"We have a boat load of great new programs this Fall from Figurative Drawing with Michael Peters to Hand-Building with Marla Benton, we have something for everyone", says Douglas Bamford, LSA's Programs Director.
Our Fall 2019 offerings and registration can be found on the LSA website at: www.lunenburgarts.org/programs
Media contact:
Hilda MacDonald
Operations Coordinator
hilda@lunenburgarts.org
902.640.2013
Lunenburg School of the Arts offers workshops led by professional art educators and working artists. Our small and intimate class sizes allow students to work closely with instructors and each other, fostering self-expression in a supportive atmosphere. We offer courses in a wide variety of mediums; our programs encourage exploration, discovery and development of skills and ideas. We are located in the heart of Lunenburg, a UNESCO World Heritage site, a hub for arts and music. With its historic townscape and a working waterfront, the Town of Lunenburg is our Campus.