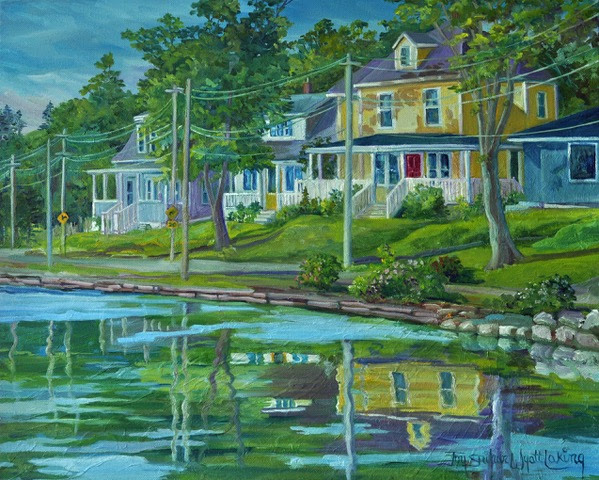 Dear Friends and Family and Fans
I am having a solo exhibition in Lunenburg at Comfort and Joy/ Artisan Nova Scotia, on Lincoln Street (next to the Post Office) from August 2 until August 25. The Exhibition will be upstairs in the Old Town Gallery. I would love to see any of you who can make it to the Opening on August 1 between 4 and 6.
I worked for seven days in Lunenburg (it poured rain the first six days ) and then I have spent a month finishing the five oil paintings that I started. These eight paintings of the Lunenburg area, have never before been displayed. If you aren't in the area, you can also see the newest work on my website under 2019 paintings.
Hugs to All
Joy
https://www.facebook.com/joy.laking