Please join us for SPLITT: The Art of Drag, a series of conceptual drag costumes by Brandt Eisner. The exhibit is opening July 23, 5-7pm at The Craig Gallery and is featured as a Halifax PRIDE event. Brandt will be doing a performance and artist talk on Saturday, July 27th at 2PM.
These are family friendly events, free to the public and all are welcome!
Splitt: The Art of Drag
Brandt Eisner, Opening Reception on Tuesday, July 23, 5-7pm
Exhibit continues through August 11
"I have been performing as a drag queen/performance artist since 2005. The role-playing/gender-bending that drag performance allows has become an important part of my ongoing art practice, facilitating collaboration with other artists, performers, photographers and gallery venues that enable the characters to come to life in a different way, or simply showcase the sculptural aspects of wearable art."
Splitt: The Art of Drag presents a retrospective of some of the wearable art and performance characters that I have created and presented on stage, plus new pieces for future events, both as sculptural works plus fine art photography.
---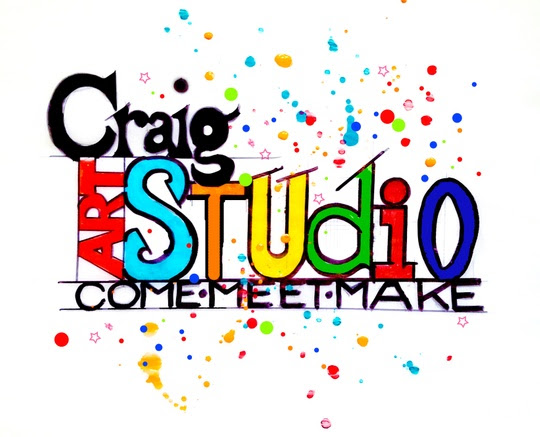 We're nearing the halfway mark!
If you haven't yet given to our Craig Community ART STUDIO, NOW IS THE TIME! 
We're very close to reaching the halfway point in our fundraising. With the help of some of you, we're at $570 in our online campaign through GoFundMe (https://www.gofundme.com/craigartstudio), in person we've raised $150, Counselor Sam Austin has generously donated $1000 from Community funding and and the 4Cs have started us off with $3000 SEED grant. All this is so exciting! …BUT it's all pending our ability to raise the rest. We hope you see as much value in a public art space as we do and choose to support our cause.
Click the link here to donate now: https://www.gofundme.com/craigartstudio
Many thanks for your support!
---
HAPPY PRIDE!
The Craig Gallery is proud to be a safe, inclusive place for all. We are proud to wish everyone a Happy and safe PRIDE!
The Craig Gallery, Alderney Landing, 2 Ochterloney Street, , Dartmouth, Nova Scotia,