The Sisterhood is SHAKIN'
Please, please, please join us at the studio for a workshop, at the shop for a browse or in the community – we are out and about!
Tour de Fleece …
…is coming up and Faith's goal is
to spin with 63 people during the tour.
Seasoned spinners or newbies – everyone counts.
Join Faith at the studio or at a planned community
event between July 6th and July 28th.
Get your name in the official 2019 Tour de Fleece book
and receive a little Thank You gift!
Details at sisterhoodfibres.com
Summer Shenanigans!
A name borrowed (with her blessing) from Val Galvin
who dropped by the studio this spring.
Saturday June 29th is a day of demos, hugs and, well,
hard to say what shenanigans we will get up to.
You are encouraged and so very welcome to join in the fun.
Workshops
are happening in the studio all summer long.
See below for info and links to the Sisterhood website for details and to register.
For up-to-the-minute details on what is happening in the Hood,
visit www.sisterhoodfibres.com
---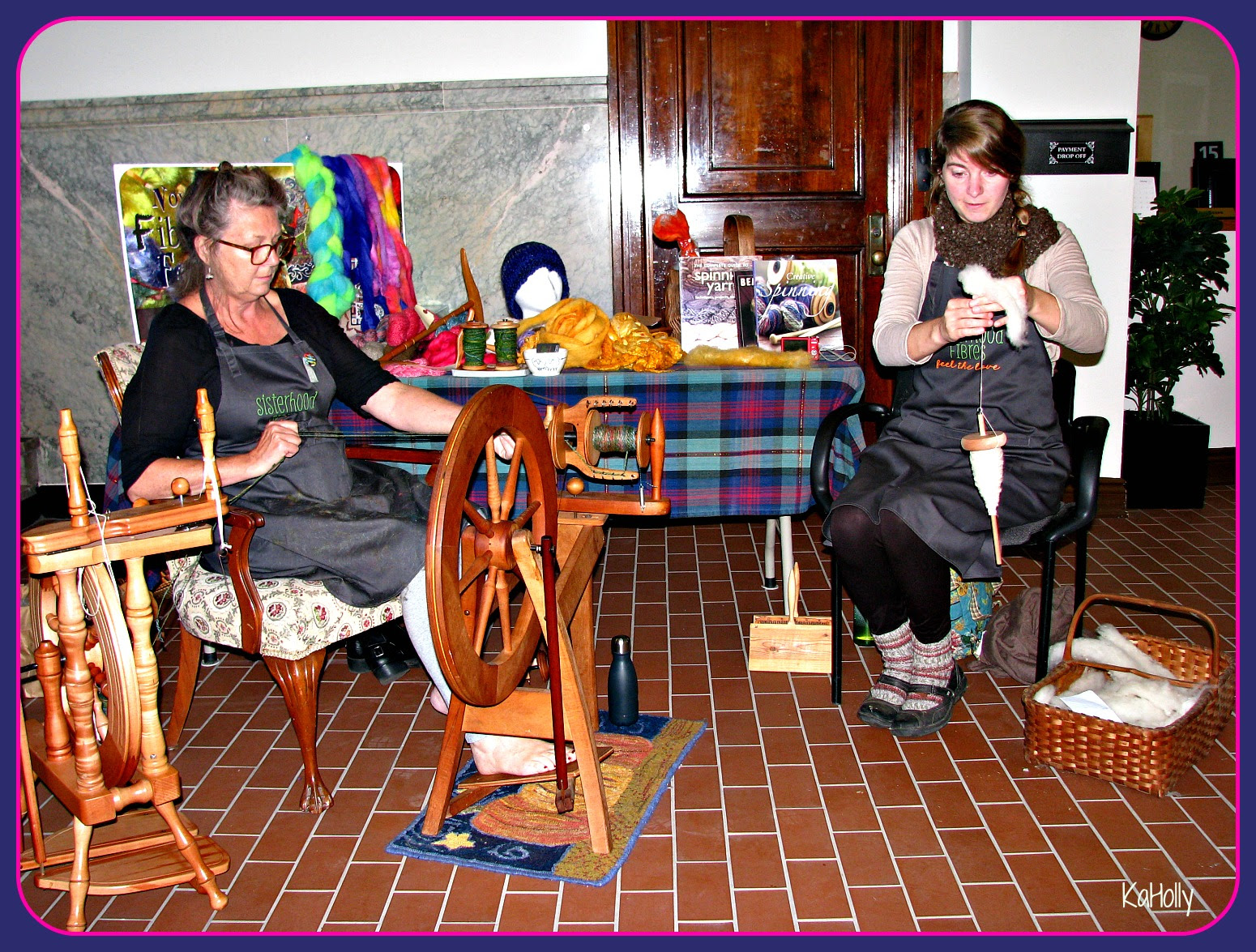 ---
Upcoming workshops
at the Sisterhood Studio
567 Sand Point Road, Tatamagouche
Wednesday, July 3 – Learn to Drop Spindle /Faith Drinnan
Friday, July 5 – Learn to Weave on a Rigid Heddle Loom /Ginny Girard
Saturday, July 20 – Knitting the Woolstock 'Peace Beret' /Nancy Lobban
Friday, July 26 – Next steps on a Rigid Heddle Loom /Ginny Girard
Click on the button below for information
or to register.
---
The Sisterhood Shop is open from
10am to 4pm Wednesday to Sunday.
And we are out and about in the community
most Friday afternoons from 2pm to 6pm at the Earltown Market
June 26th from 4 to 8pm Atlantic Arts & Appetites
at the New Glasgow Market
---
Sisterhood Fibres
567 Sand Point Rd
Tatamagouche, NS
https://www.facebook.com/sisterhoodfibres/
https://www.sisterhoodfibres.com/