Cecil D Long
Opening Exhibition – Vernissage
Opening Exhibition
Thursday, July 4th
5 – 7pm
Vernissage
Jeudi, le 4 juillet
17h à 19h
"We are many stories of one another,
no one is immune to change" -Cecil D Long
---
Raymonde Fortin
"Interval" by Raymonde Fortin on view until this Saturday 5pm.
L'exposition "Intervalle" de Raymonde Fortin est en montre jusqu'à ce samedi 17h.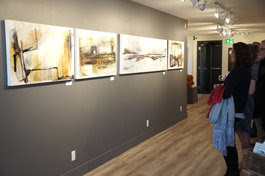 ---
Flying Colours – Art-en-Ciel
Galerie YQM Gallery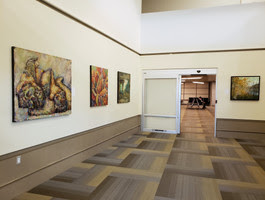 Apple Art Gallery presents a group exhibition by local artists.
This collection of paintings expresses our city's vibrant community, landscape and history.
We are abstract, contemporary and colourful!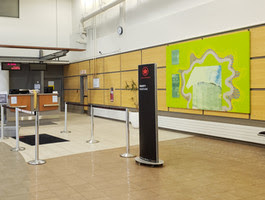 La Galerie Apple Art vous présente une exposition d'artistes de la région.
Cette collection de peintures exprime notre communauté, notre l'histoire et notre paysage.
Nous sommes abstraits, contemporains et colorés!
---
Regular Gallery Hours
heures d'ouverture régulier
Thursday…..11h-18h……jeudi
Friday……….11h-18h…..vendredi
Saturday……12h-17h….samedi
or by appointment
ou par rendez-vous
Contact
appleartagency@gmail.com
(506)533-0672
333 St. George Street, Suite#200 – 2nd Floor, Moncton, NB, Canada
1.506.533.0672