What's Happening
at Apple Art?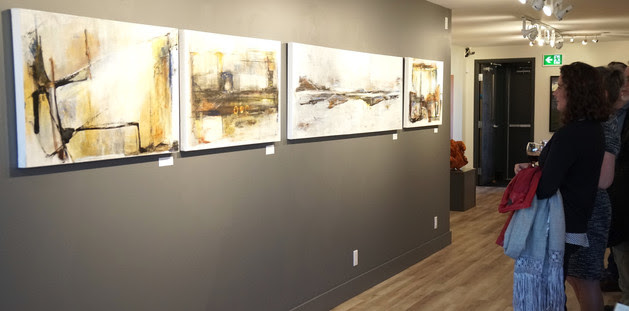 June – juin
If you haven't had a chance to check out the exhibition "Interval" by Raymonde Fortin you still have time! It's on view until the end of June.
Si vous n'avez pas eu l'occasion de voir l'exposition "Intervalle" de Raymonde Fortin vous avez encore la chance! En exposition jusqu'a la fin juin!
---
What's New?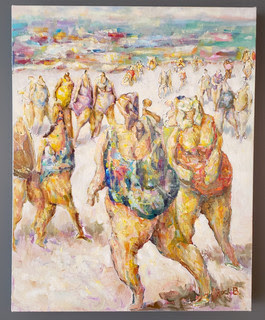 Roch Bourque is known for his beach ladies "Baigneuses". He only paints a few of them per year. So, we are very excited to have his newest pieces in gallery!
On adore les nouvelles "Baigneuses" de Roch Bourque!
---
New Artist Alert!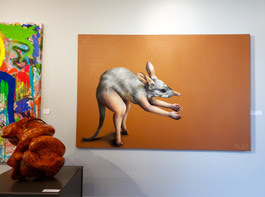 Alex Smith is in the house!!!
On vous présente Alex Smith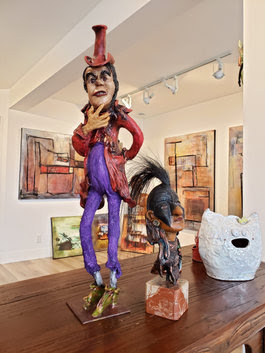 Everything "by Make Believe" makes us happy!
Introducing "Mr. Archibald" and "Horse Feather"!
Les oeuvres "by Make Believe" nous font toujours sourire!
---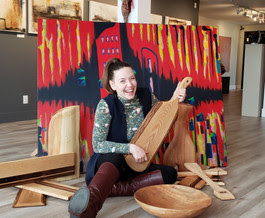 We just received a bunch of new charcuterie boards, cutting boards and woodworks by Jon Black!
Nous venons de recevoir des nouveautés de Jon Black.
---
Save the date!
Cecil D Long
Opening Exhibition, Thursday, July 4th
Vernissage, jeudi le 4 Juillet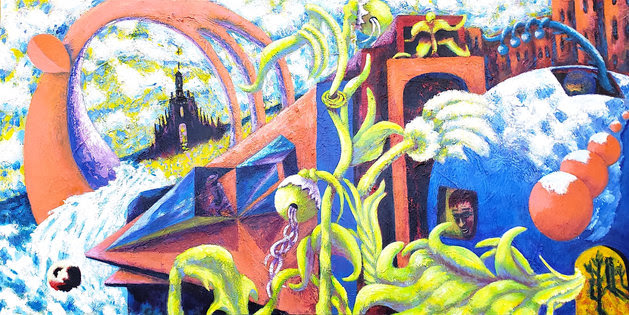 ---
Well, that was fun!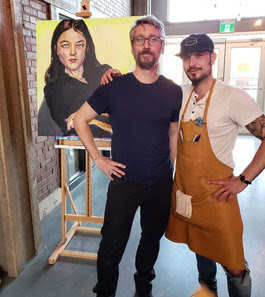 A few weeks ago we held our very first Art Battle.
Paint brush in hand, painter Jon Fox stunned us with his insane talent. While Chef Luc Doucet cooked up a dreamy food spread of his own creation.
---
Regular Gallery Hours
heures d'ouverture régulier
Thursday…..11h-18h……jeudi
Friday……….11h-18h…..vendredi
Saturday……12h-17h….samedi
or by appointment
ou par rendez-vous
Contact
appleartagency@gmail.com
(506)533-0672
333 St. George Street, Suite#200 – 2nd Floor, Moncton, NB, Canada
1.506.533.0672