See what's happening December at the Gallery
OPENING THIS WEEK
Ketu' elmita'jik – meaning "they want to go home" in the Mi'kmaq language – is the artist's first solo exhibition in Nova Scotia and will involve an artist residency at the Art Gallery of Nova Scotia and be accompanied by a publication.
Read about our call for artists for the Jordan Bennett Response Exhibition
Exhibition supported by Stewart McKelvey
---
LAST CHANCE – CLOSING DECEMBER 16
Click here to read more about Kent Monkman's practice and how he has re-imagined the genre of history painting with his nationally touring exhibition.
The exhibition was produced by the Art Museum at the University of Toronto in partnership with the Art Gallery of Nova Scotia, and has been made possible in part by the Government of Canada and the Ontario Arts Council. Lead Sponsor: Donald R. Sobey Foundation.
---
IN THE GALLERIES
Sunday, December 2, 2018
2:00 – 3:00 p.m.
David Diviney, Curator of Modern and Contemporary Art, will lead a guided tour of Jordan Bennett's exhibition, Ketu'elmita'jik. Free with admission.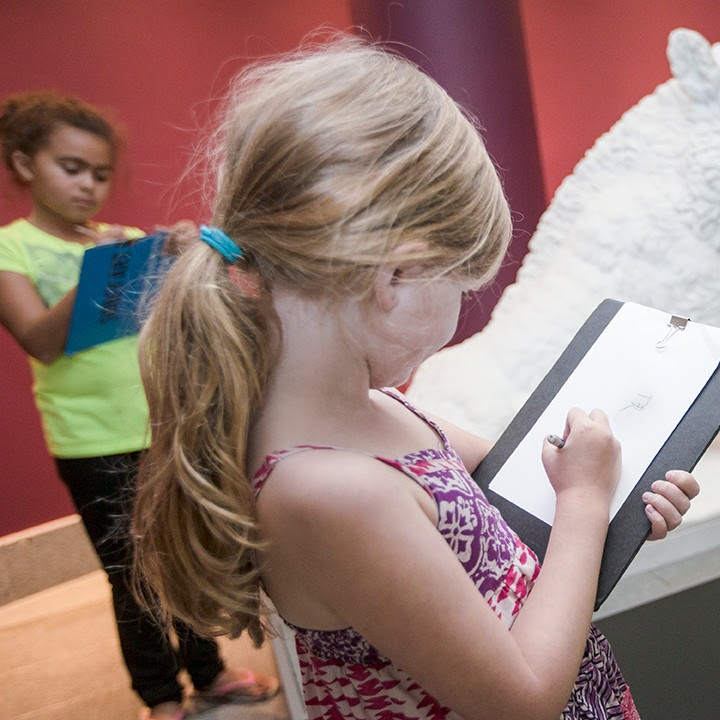 SKETCHING IN THE GALLERIES
Offered every Tuesday
1:30 – 2:30 p.m.
Bring out your inner artist during our drop-in sketching sessions led by a practicing artist. Materials will be supplied – no experience necessary. Free with admission.
---
IN THE STUDIOS
GINGERBREAD SUNDAY
Sunday, December 9, 2018
12:00 – 4:00 p.m.
Celebrate the holidays at this annual event!
Create your own gingerbread house using graham crackers, icing sugar, and lots of colourful candy. There will be seasonal cardmaking too. Great for all ages! $5/family plus admission.
Our full day workshops for primary to grade 6 students encourage creative development while teachers are participating in their professional development. Children will experience hands-on art activities in the studios and will be inspired by visits to our current exhibitions.
---
#GivingTuesday SPOTLIGHT ON ART-FUL THERAPY
Giving Tuesday may be over, but the spirit of making a meaningful gift continues. This year, consider giving in support of programs that inspire creativity, enhance lives, and effect change.
Every donation to the Art Gallery of Nova Scotia helps make programs like  Artful Afternoon possible.. Click here  to learn how Hannah and Rainer have benefited from this celebrated program offered to individuals with dementia and their partners in care.