Click here to view on the web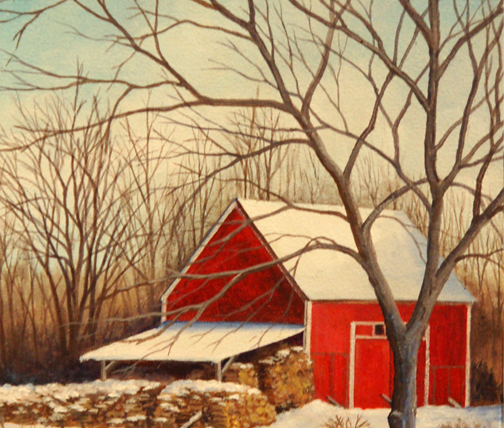 Happy Holidays
from Visual Voice Fine Art
Our very best wishes to you and yours for the coming year.
Please note this is the gallery's final week (Wednesday 20, and Friday 22, and Saturday 23, from 12:30 to 5:00 pm) before our winter break.
After December 23 we only open by appointment until our regular hours resume in April and we reopen with a brand new show. There will be events and workshops during this time, so keep informed by subscribing to our newsletter or following us on Facebook.
The gallery has a large hidden inventory that we would love to show you, and we can also arrange a commission.
Pictured is 'Red Barn' an acrylic painting by Twila Robar-DeCoste, for sale at the gallery.
Visual Voice Fine Art is located at 128 King St, Truro, NS  902.843.9464